BRIDGE TO BRIDGE:



The Hamilton AREC Section provided safety and start communications for the 'Bridge to Bridge Water Ski Classic', again this year.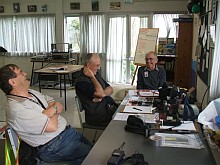 We used our VHF Short Term Special Purpose repeater, set up on a hill just outside of Hamilton.

With the exception of the 'start' position at Cambridge, all our safety boats were able to access the repeater with a handheld transceiver and high gain antenna.



For information on becoming an operator for this event, contact the Section Leader. The 2012 was held on 27 & 28 October, with what one might call 'variable' weather. All went well and proved to be another very successful event, with commendation from the organisers.




If you are able to assist with the event, which requires our assistance on the ?? ??, or require further information, please contact the

Section Leader

.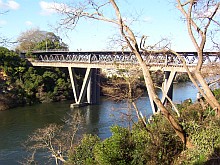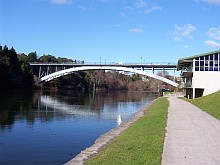 Claudelands road & rail bridges Anzac Parade, bridge